Chance Updates

Chance is currently spending his days being fat and lazy, and making a perfectly good yard ornament. Haven't been able to work with him since August, because I went back to school @ Potomac State College which is 6 hours away. So for now, he's perfectly happy being lazy, and haning out in the pasture. He is slowly getting "wild" as my uncle steve claims, but I know better. I know one thing though, he sure is happy to see me when i go home to visit.
He did go on a few trail rides in December & did awesome! I was sooo proud of him. He always takes really good care of me when we're on the trails. He trusts me and I trust him, and he amazes me every time I ride him because he is always willing to please me and has the biggest heart.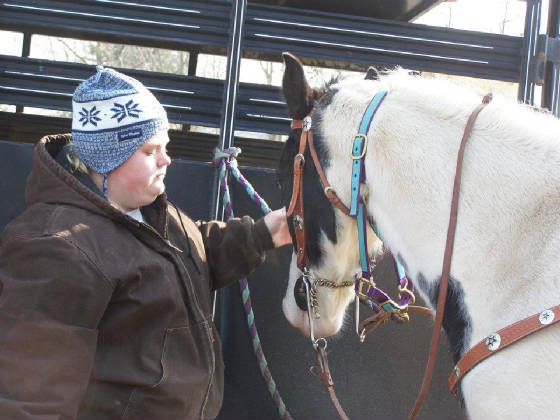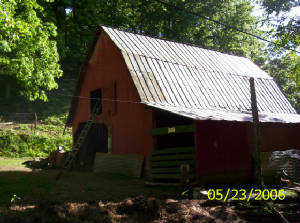 A Barn is a SANCTUARY in an unsettled world,a sheltered place where life's true priorities are clear: A warm place to sleep, Someone who loves us & the luxury of regular meals. Some of us need these reminders!!!!
-Dick Williamsport

Don't Forget to Check Out TackOutlet.com & Sign the Guestbook!!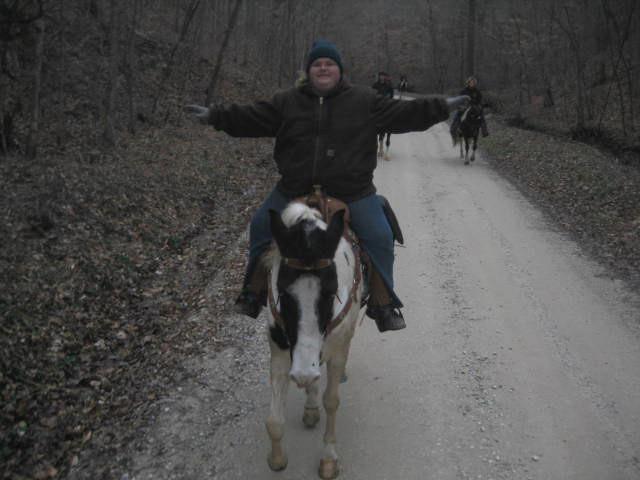 Cati's Riding Updates!!!!
Sorry for the long delay...
I have been riding Chance every possible opportunity. We have made alot of friends riding with the Women on The Edge gals. Chance is fearless on the trails, and for that I am very proud of him.He still has his boogers, but not so much now. More to come as soon as I get to ride again!